Bunny | Cat | Caticorn Brooches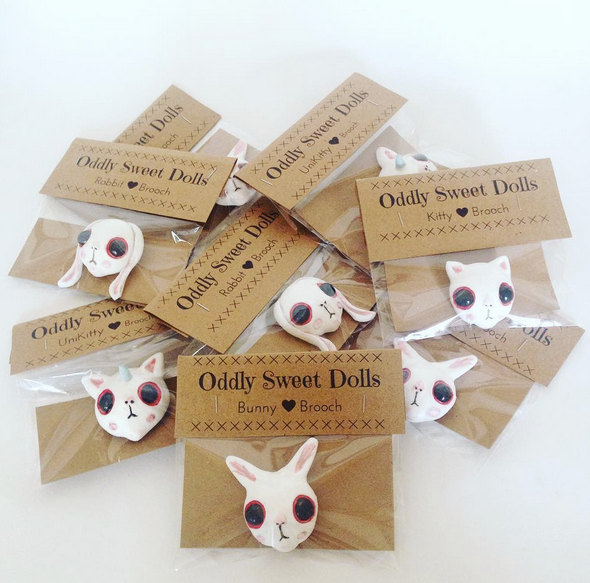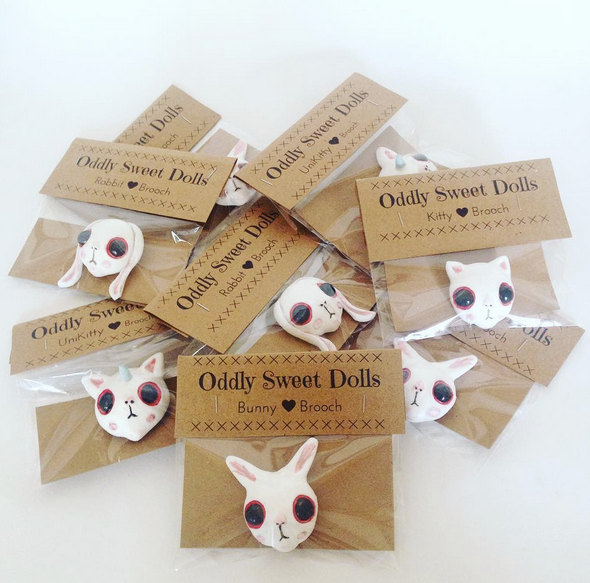 sold out
Bunny | Cat | Caticorn Brooches
Edition of 40
Oddly brooches like to have staring contests. Lets see who blinks first.... Ready, set go!

What's better than having a lovey friend on the lapel of your jacket, shirt or backpack? Take your Oddly everywhere you go and give them the adventures they so desperately desire!

*Each brooch is handmade in a solid resin cast, casted from a mold made with an original sculpt designed by me- Lacey Michelle. All brooches are then hand painted by me, using acrylics paints then sealed with varnish. Pin is aprox 1.5" x 1.5" which does not include the ears. The pin on the back is 15mm. Please always be gentle with your piece.

*Each brooch is handmade, so please allow for slight variations! Not made for children.